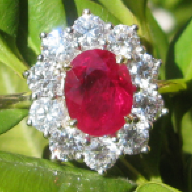 Joined

Aug 15, 2004
Messages

5,537
Re: Getting older isn't so bad when you consider the alterna
packrat said:

MonkeyPie said:

dragonfly411 said:

Recently Penelope Cruz was quoted as saying "Getting older is a good thing because it means you haven't died yet right?"

She's allowed to say that because she will likely look exactly the same when she's 80.

bwahahaha so true!

I'll be 36 in October-am I too young to hang out w/this crowd? I have a lot of those weird red dot things too all over me, if I need some kinda badge to enter or anything. Oh, and my boobs are saggy and one is lower than the other.
Packy, you don't need a badge, just baggage! We'll let you in by virtue of your askew boobage.