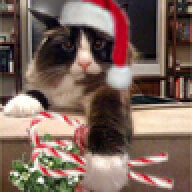 Joined

Jan 6, 2005
Messages

7,770
Date: 2/14/2009 8:10:55 PM
Author: appletini
AG,


There are several neighborhoods that are part inside the loop and part outside the loop...ours is one of them...we are on the outerloop side but have all the inner loop benefits without the inner loop markup. So check out Bellaire, Meyerland, Willow Meadows, etc. All are very close to the galleria, downtown, and med center.


Also I think luckystar was refering to Rice University when she was lost near the med center. Rice University and Memorial Park are the two most popular spots for walking jogging. There are also several dog park inside the loop as well.
Thanks appletini - I will for sure add those to our list of neighborhoods to look at, I definitely want to be close in for work, and to be near everything, but it sounds like it could be a really good deal to live in one of those "borderline" communities - always good to save some extra money