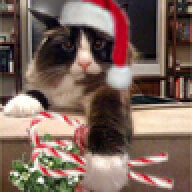 Joined

Jan 6, 2005
Messages

7,770
Date: 2/6/2009 12:59:46 PM
Author: ChinaCat
AmberGretchen-


RE: Evacuating: I''ve been here for almost 2 years and haven''t ever evacuated. When Ike hit we were actually in California for the weekend so we missed it. My dog was back in Houston and I panicked- but luckily the owners stayed with the dogs and they were in the safest place. Our place didn''t even lose any power.


Point is, you learn when to take it seriously and when to just stay put. It''s not as bad as it seems, it just gets inconvenient. And if you live inside the Loop, just make sure you live in a place that doesn''t generally flood.


I have never done a GTG and am normally hesitant to do so, but I feel the Houston PS''ers should definitely get together and welcome you to Texas!


Btw, totally jealous that your company could possibly send you anywhere in the world for a year!!!!


ETA: Lauren, please keep us posted as to when your family''s restaurant is opening. I am always on the lookout for great new restaurants. We will definitely check it out! Though it sounds familiar, I might have read about it somewhere.
ChinaCat - what you say re: evacuating totally makes sense. Northern California is kind of like that with earthquakes. Most of them are so minor you hardly notice. We had a medium-sized one last year while I had some girlfriends over for dinner, and we barely batted an eye - it just isn''t a big deal the vast majority of the time. So I guess living in Houston you get to be the same about the hurricanes.
I''d be honored and touched if there was a PS GTG to welcome me and DH to Houston - we won''t know many people there (in either city actually), and it would be such a nice way to meet people and learn more about our new location.