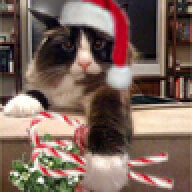 Joined

Jan 6, 2005
Messages

7,770
Hi all,

I just wanted to update everyone on the Dallas vs. Houston quandary that my DH and I are struggling with. First of all, thank you SO MUCH to those who contributed their valuable insights to my previous thread - we''ve really discussed all of your comments many times over the intervening weeks and have found them to be an amazing source of information and insight.

For those unfamiliar with the situation, a brief recap: I''ve been offered (and have accepted) my dream job, which will start in or around August of this year, when I finish graduate school. The company that I will be working for has offices in both Dallas and Houston and has given us the choice of moving to either city. This doesn''t have to be a permanent choice - we could easily transfer between the two cities, and if we were unhappy, could move to a large number of other locations after a couple of years in either place.

So here''s the update, and what we''re struggling with. The company kindly flew us out to visit a couple of weeks ago. We spent essentially 30 hours in each place - enough time to meet some people from each office, and to get a tour of the city, including neighborhoods we''d be likely to live in, and had several lovely meals in both. Unfortunately, I was quite sick while we were there, and so sounded approximately like a dying frog, but we managed to have a reasonably nice time nonetheless.

Based on the input here and from a number of other people we talked to, we both went on the trip trying to keep an open mind but with an expectation that we would like Dallas better and find it to be a better fit. Much to our surprise, we liked a lot of things about Houston much more than we thought we would. Firstly, we were struck by the beauty of some of the older/nicer neighborhoods inside the loop in Houston. They had beautiful houses on nice lots, and nothing had that brand-new, shiny, fake feel that neither of us is a huge fan of - there were some new houses, but also a lot of nice older ones. Secondly, we really bonded with one of the women who works in the Houston office and her husband - they were just the most lovely people, and we spent quite a bit of time with them during our visit and really bonded (I had previously talked to her on the phone, and we had really hit it off) - my DH even got along really well with her DH, which rarely happens with him.

We really liked the people in both offices (and were incredibly impressed with them - very smart, driven people we had expected, but these people were also genuinely nice, sweet, and fun to be around as well - we are thrilled about that part!). But we did bond a bit more with the people we met in Houston - we found them to be a touch more genuine, and just felt a stronger and deeper connection. We loved the sense of culture around the museums in Houston and we thought Memorial Park was especially lovely.

My DH also has a friend who lives in Houston, whereas he has no connections in Dallas. I have a dear friend whose family is from Dallas, so I''d probably get to see her there at holidays, but otherwise no significant connections in the city.

All of that said, we are now extremely torn. So many people whose opinions we trust (not all, but the vast majority of those we''ve talked to) have said they vastly prefer Dallas to Houston. And we certainly understood some of the reasons - the city (and especially the Uptown area, where we''d likely be living and I''d be working), felt very small and manageable and easy to get around in. It also felt very safe, whereas the Houston downtown had some really nice parts and some not-so-nice parts.

I also appreciated that Dallas seems to have a somewhat lower cost of living, and especially lower housing costs for where we''d live. Additionally, I worry about the weather in Houston in the summer - I know both places are very hot, but I don''t do well in humidity and I worry about going out regularly in that weather, especially once we get a dog, who will have to go out regularly.

Career-wise, I had worried about not having as much partner contact in Houston because its a much smaller office, but the person I bonded with there, as well as a couple of others, who started in the last few years have a great deal of respect from their colleagues and seem to be doing extremely well at the company, so I''m less worried about that aspect now.

I know this has gotten long, so I''ll stop here, but I think the bottom line is this: we expected to prefer Dallas, but in person we preferred Houston. But we are hesitating because of all we''ve heard about it and because so many people we''ve spoken to (and trust) strongly prefer Dallas, even though when we visited, our guts said Houston (especially my DH - I was more torn in general).

The good news is, there is no bad choice here - we liked both cities much better than we expected, and loved the people I''ll be working with, so I''m sure either way we won''t be miserable, but it feels like a big decision and I don''t want to rush it.