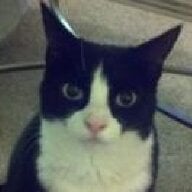 Joined

Aug 8, 2005
Messages

40,225
So... depending on a few factors I may be getting a new diamond pendant in a couple of months (end of April- early May time period). John wants to get me a something for our 10 year dating anniversary (last we are celebrating now that we are married) and as a celebration of some other things.
But I can't find what I'm looking for. Any I'm hoping you all may be able to help me.
Budget 1200 MAX (but preferably under 1000 and IDEALLY something around 750), but the budget isn't really important, because I'm willing to go custom if it's a piece that is designer and overpriced as a result... and completely willing to tweak designs enough to make custom work.
Here's what I'm looking for, and in this case my desciption is as important as the pictures (though those will help obviously) because while the pics all have something I like, none of them are right.
1. I want the pendant to be about the size of a quarter.
2. I want bail to be hidden or very delicate and decorative.
3. I don't want an vintage looking pendant. I want shiny metal. I don't want pave, I want small bezeled groups of diamonds. I want to see metal. Delicate shiny metal. Like the way the Tiffany Swing diamonds are set in this piece.