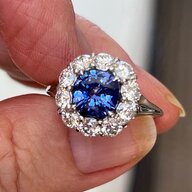 Joined

Aug 18, 2013
Messages

7,833
I've set and re-set my charm bracelet over the years. I tried one combination of charms, then another, then a third, then a fourth - and on and on and on. I finally got what I thought was the perfect combination of charms...and then found - despite being evenly spaced - that I disliked the way they'd all hang to one side or another when I moved my hand, leaving me with what looked like large gaps - which weren't really gaps at all - and 'clumps' of charms where they'd land together. So it was never the effect I wanted. Or even particularly close.
But still, I collected charms and loved them. I had a bunch custom made and decided in the end to just persevere with a combination of gold charms and enamel charms. It looked like this: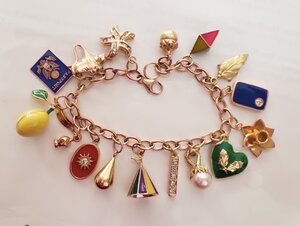 Pretty - but I felt as tho the styles didn't really match. So in the end, I decided to split them into gold charms and enamel charms and do two bracelets, very different in feel. But, still, that didn't address the problem of the drifting charms.
And then, one day I hit on *this* idea. I ran with it and, after a number of different line-ups, had a total 'AH HA!' moment where all my issues were solved in one hit and I had the charm bracelet of my dreams. And here it is - my collection of memories and significant events: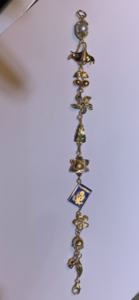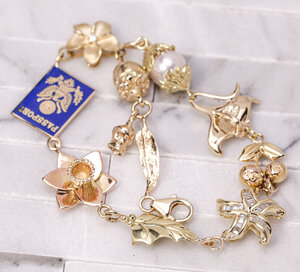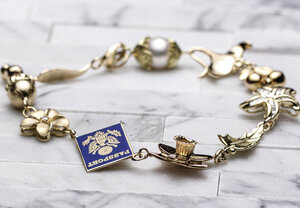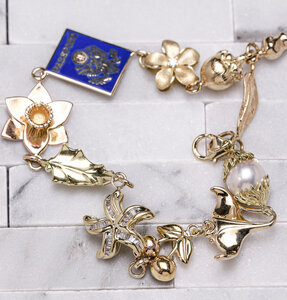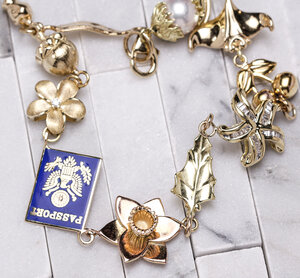 I absolutely LOVE it. It's perfect! Interesting, individual, sentimental - a whole bunch of things! There are charms there that celebrate my beating cancer, my move to the US, becoming a US citizen, my time in England, my love for Australia - all sorts of big, significant things. I think it's the perfect way to set charms - more grown up and less dangly and annoying than the traditional method, and - to my eye - far more interesting.
In a week or two, I'll have my enamel charm bracelet (set the same way), and I look forward to adding it, as well!
And I should DEFINITELY thank the good folks at DKJ for persevering through what ended up being a marathon project with more iterations and changes than any jeweler should have to tolerate! Thanks, David and Amy!

Last edited: