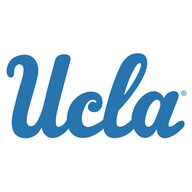 Joined

Apr 21, 2020
Messages

86
Awwww, how beautiful!!! So happy you got the matching band!!! It would have been much harder to match a band otherwise! She could also get a plain 2mm band to sometimes wear with her set. My daughter actually got married with a diamond wedding band and a plain engraved wedding band.

Whiteflash

did a great job on the prongs and I am glad they were able to adjust the position of the stone for you! The setting is beautiful and it doesn't look too low at all!

Congratulations on your engagement, and you really did an EXCELLENT job in how you were so intent on getting her a high quality diamond and rings but with her preferences taking priority! I just wish all guys would do it this way! This bodes well for your marriage!
Thank you
@diamondseeker2006
for the great advice and your feedback too. I'll also need to mention the plain 2mm band idea. Yes, I'm still surprised when I see posts from other guys who appear on PS and have no idea of what the other person likes, let alone consider ring shopping together. I guess everyone is different. And yes... hopefully it will bode well for our marriage!
Beautiful rings!. Congrats!
Thank you again,
@Dancing Fire
!!
Thanks
@kah42
!
Congratulations! Gorgeous set.
Thank you
@Fabfashion
!