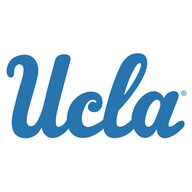 Joined

Apr 21, 2020
Messages

91
Lots of nice 'incoming' posts over the last week!
I think it's about time to add yet another!
Many of you are already familiar with the twists and turns during our search. But we finally received the finished rings from
Whiteflash
, and my fiancé and I are both very happy with results!
My apologies for not posting slightly sooner as I wanted to get a hand shot to include in this post and didn't do that until yesterday. I figured many of you would probably ask for one too! Haha And wow, it's quite difficult to get a good shot of a sparkling diamond.
To recap our journey, I had reserved a 2.106ct H VS1
ACA
H&A diamond at
Whiteflash
, and after a travel delay due to the TX freeze, we eventually flew down to visit
WF
in-person to view diamonds and settings. After learning we were both comfortable with the G/H color range (even though we could discern the difference when placing stones side-by-side), my fiancé spent additional time looking at various diamond clarities and sizes. She ultimately decided on the reserved diamond that is a table-clean H VS1 measuring 8.22x8.27x5.09mm even though I would have been fine if she wanted to go larger. She also really liked the look and treatment of the Vatché 1533 Charis Pave ER band in platinum but with 6 prongs versus 4 prongs, so the decision to go the semi-custom route was finalized as well.
After patiently waiting about one month, the rings arrived at
WF
from Vatché but the orientation of the prongs and arrows didn't match Vatché's initial mockups, so
WF
quickly worked to make things right! The final ER looks great. And with some input from
@diamondseeker2006
and others, I also decided to surprise my fiancé by ordering the matching wedding band and she seemed really happy with that choice when she opened up the
WF
package.
Diamond:
https://www.whiteflash.com/loose-diamonds/round-cut-loose-diamond-4359593.htm
Bands:
https://www.whiteflash.com/engageme...1533-charis-pave-diamond-wedding-set-3745.htm
So, without further delay… here are the studio shots from
WF
….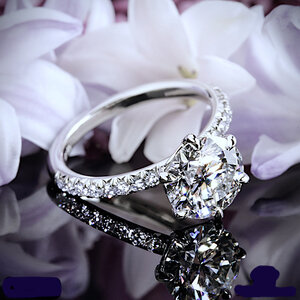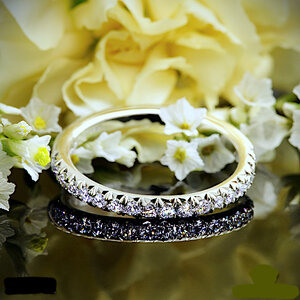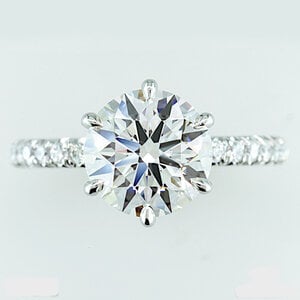 And a couple of shots that I took of the ER in the
WF
box…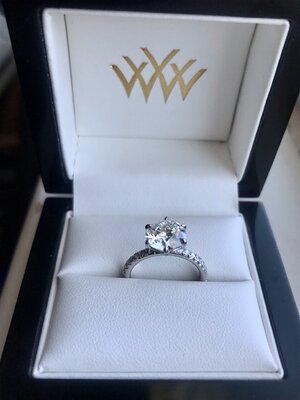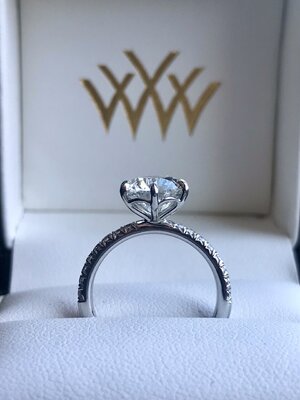 And, of course, the requisite hand shot…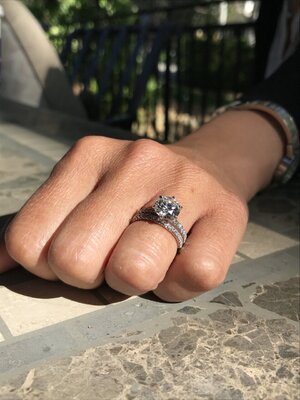 Some thoughts on the setting - My initial preference was for a more traditional solitaire setting with the diamond set at a medium height to better display it off her finger. But my fiancé preferred a pave setting with a scalloped head/basket and the diamond sitting much lower to the finger... so we went with that instead.
I'm really glad that she and I were able to partner together on this, and think she made some great choices... after all, she is the one who will be wearing it! As mentioned, she wanted a lower setting (e.g. she liked the Tiffany Novo vs the traditional Tiffany Solitaire setting), and even though I did not request a specific height, I think Vatché's Charis Pave setting lends itself to a lower overall stone height for those PS'ers in search of something like that.
Some thoughts on
Whiteflash
- Honestly, I was a
really
picky client during this entire process. Yet,
WF
's team was so gracious and professional throughout. I highly recommend my wonderful SA Becca who not only met with us at the
WF
office during the pandemic, but also readily handled my numerous questions (plus many, many more emailed questions and followups). It was great meeting
@Vera W
too, and she was also super helpful in ensuring the setting's corrections were done efficiently and effectively. I did not have a chance to speak with or meet
@Texas Leaguer
, but hopefully will at a later time. I also want to thank Debi at
WF
who stepped in to handle communications during the TX freeze back in February when most of her staff was forced offline and we needed to change our travel plans.
And lastly, a huge
THANK YOU with HUGS
to the Pricescope family who greatly supported us during our journey. It was wonderful to receive useful input from
so
many of you! I look forward to continuing to be a part of your community.