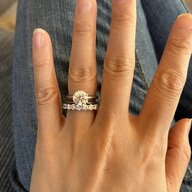 Joined

May 29, 2019
Messages

116
@GoldenTouch

absolutely you are an inspiration to her. I've found that sometimes I set off on a journey I didn't plan and just seem to be thrown into it and propelled forward. Afterwards it always makes sense and pays off so I hope you find the same.

@Linsey-woolsey

, it is so hard to find some sort of balance, as women we truly get pulled in a million directions and have to keep all the balls in the air. I'm not sure how young your kids are but it does get easier as they become older and more self-sufficient.
Thank you. My kiddos are 3.5 and 9 months old. I keep reminding myself that things will get easier.