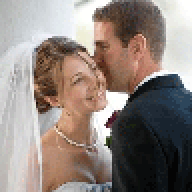 Joined

Mar 20, 2006
Messages

1,724
So I admit this snowstorm-less winter (in Philly anyway!) has been driving me crazy. What''s the point of all this cold weather without a REASON for it??

Maybe it''s because I live in an apartment in a city so I don''t have to worry about driving or shoveling... I just get so excited about the prospect of everything around me being blanketed in white and the whole world grinding to a halt for a day. Honestly, one of my most memorable days in the past few years was when I hiked to WaWa in the midst of a storm and it had actually CLOSED... in Philly, that''s how you know things are serious!

Plus my dad always loved a good snowstorm, so I''ve grown up weather-watching with him.
Anyway, it sounds like we may be getting a storm here in the next few days... just in time for Valentine''s Day! So naturally I''ve been stalking Accuweather and dreaming of 2-foot forecasts.

But I want the truth.... who else out there secretly loves a good snow?? Or have you been jaded by dealing with messy roads and shoveling driveways and arranging for daycare when school is cancelled and other grown-up responsibilities.....
PS -- For anyone out there currently dealing with all that crazy neverending lake-effect snow... you''re allowed to be as jaded as you want!!