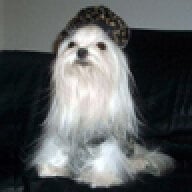 Joined

Dec 10, 2004
Messages

7,007
For those following my engagement ring(s) saga, you would know that the process was really long for each of the rings. My experience with Steven Kirsch was the exact opposite - it was super fast and I am satisfied on the first go around. You all know how picky I am too!
Going back many years ... my PS posts show that I have always wanted a wedding band that would sit flush with my engagement ring. This was no easy feat considering the split shank design of my engagement ring. I ended up having Leon Mege make me a plain band because he said it was not possible to have the band sit flush. When I saw Steven's work, my heart skipped a beat as I thought he can actually make me the wedding band I have been wanting. He proved me right!
Let me just say that Steven is so accommodating and sweet (not too mention very handsome)! With his big smile, he understood exactly what I wanted without even me having to say a word! I was literally in and out within 5 minutes when I usually spend an hour explaining my vision to other designers. He worked through the weekend to finish my ring in 4 days. His work is superb with great flow and amazing pave.
Friday at 1:00 - Ring was dropped off
Friday at 4:00 - Metal ring was ready to try on for design and sizing
Saturday / Sunday - Steven working hard
Monday at 3:00 - Ring was ready
Monday at 5:00 - Ring was picked up
Ring Size: 2 3/4
Matching Ering:
Click Here