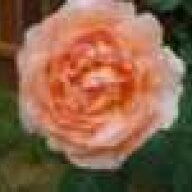 Joined

Jun 25, 2007
Messages

3,160
Aljdewey, I'm sorry to hear about your pup. I do appreciate you sharing your story. I'm hopeful because Hollis has gone through bouts of refusing his food before...only he didn't lose so much weight. I'm also realistic and understand this could be something serious. I do have moments where a future without him flashes before me.
Queenie and Hoover, thanks for the suggestions! At the vet's suggestion he's temporarily on chicken and rice. He's in his glory! I was hesitant to offer him food he can't refuse but the vet was confident that it would not make matters worse since it's only for a few days. More on that below. Depending on what this, he may need a diet overhaul.
Missy and Mary, thanks for the continued thoughts!
Update- we've had a change of heart and decided to go straight to the diagnostic ultrasound. Because if this is something serious all this dilly dallying (as my mom says!) could make a big difference. I'll be relieved if they don't find anything but I won't regret that we took that measure. So the vet suggested chicken and rice between now and his ultrasound (Thursday). So far he's loving it. He smelled the raw chicken as soon as I brought it into the house and promptly started begging for it and drooling on my kitchen floor. I choose to take that as a good sign!