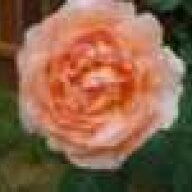 Joined

Jun 25, 2007
Messages

3,160
I'm posting this in the hopes that a) you'll send my pup some dust and b) someone had previous experience and can give some input.
Our Rhodesian Ridgeback is 8 years old and has always been on the small side for a male. He hovered around 88lbs for years and had tummy issues on and off. We found a good food for him and he reached about 95lbs. Over the years we've had to switch his food a few times for various reasons but mostly because he would start refusing it. We thought we hit another one of those "I'm bored with my food so I'm not eating it" patches in November so we took him to the vet. He was acting normal otherwise and still eating treats (and trash!
) and his weight was good (95lbs). His bloodwork also came back normal. So the vet suggested another food and we switched to it and things were good for a while. Then he started refusing his food sometimes (maybe 30% of the time) and we noticed he was looking a little thin. We weighed him and he was 81lbs! From late November to early April he lost 14lbs! Back to the vet who did bloodwork again (normal) and we spent the next week chasing him around to get urine and stool sample (talk about difficult). We'll get the results from those tests tomorrow. Since the vet appointment we've been giving him Pepcid because he used to have reflux and vet thought maybe it was bothering him. He's eating a little better but not much.
I'm worried. The vet is concerned. She's called us twice in the last week to see how he is. Next step if stool/urine inconclusive is ultrasound. He's lost another pound in the 10 days since his appointment.
He's acting completely normal otherwise. Playing, running, sun bathing, being a nudge - really his regular self aside from eating.
So, positive vibes please! And if anyone's had a similar situation I would love to hear what it turned out to be.