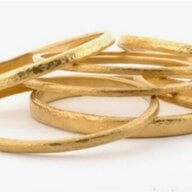 Joined

Jan 26, 2003
Messages

21,828
I just read that Dr. Birx said that the country is entering a new phase of the pandemic and that now people in certain areas
should wear masks in their houses if they live with vulnerable individuals
. My age would make me one of them. Meanwhile president of the Minneapolis Federal Reserve Bank Neel Kashkari (who used to run the TARP program under George W, Bush, one my husband worked on during the recession of 2008 is saying that
severe lockdowns for a month to six weeks are necessary to save the country from more job losses and more bankruptcies
.His focus is purely on the economy.
He also said that given the low cost of issuing debt, the government has room to spend to support the American economy.
"'If we were to lock down hard for a month or six weeks, we could get the case count down, so that our testing and our contact tracing was actually enough to control it,' he said.'If we don't do that, and we have this raging virus spreading throughout the country with flare-ups and local lockdowns for the next year or two, which is entirely possible, we're going to see many, many more business bankruptcies.'
...​
'Congress should use this opportunity to support the American people, and the American economy,' he said. 'If we get the economy growing, we will be able to pay off the debt.'"
Colleges are preparing to welcome students back to a complicated campus setting. India's home minister tests positive.
www.nytimes.com
I am worried, too, about the
huge projected death tolls for August
(182,000 people in the US expected to die by late August
)
. We are projected to be dying in record numbers over the next three weeks.
I am ready to panic.I was not this frightened when the pandemic flared up in my geographic area in March and April. This seems overwhelming to me. How about you?