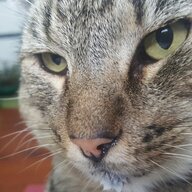 Joined

Apr 30, 2019
Messages

6,254
We currently have an outbreak in Victoria.

They are FULLY locking everyone down. Everything is closed except for groceries, post office, bottle shop (lol how is this essential), pharmacies

Everything else is closed. People are under curfew from 8pm to 5am. Only reason you should be out is if you are going to work, getting care or giving care.

Grocery stores are closing at 8pm.

If this does work and Victoria's numbers do go down drastically, I really think the US should subscribe to it! But we shall see if it works!
Victoria's and the UK lockdowns were neither as locked down as ours was although i did read Victoria is having a curfew this time around
We all basically live on islands, so its heartbreaking you guys are having new deaths while we are catching new cases at the boarder with zero community transmission