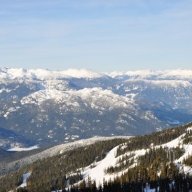 Joined

Jun 19, 2008
Messages

2,107
I happen to enjoy shooting (target practice), and I am currently waiting for my application to go through for my conceal carry permit (takes 90 days here). I have friends in the military and law enforcement, and FI really enjoys it too, but I've been around guns for the most part since I was little.
I now own my own pistol, a Sig P239 9mm. It's my only one right now. I had plans to get a Kahr I really loved, but it was a 9mm also, so I may look for it in a 40 now. They're getting hard to find right now though, so we'll see. Next up on my list is a Ruger revolver I've had my eye on (hehe the wallet's got to get a little fatter first

).
FI owns a Smith and Wesson 40, and recently got a Sig P229 40. Haha, he loves his Sig. Next on his list is a shotgun he's wanted since he was little, but I can't remember what exactly.
I've always liked BB guns.

And we shot a 22 in the conceal carry class, and that was actually really pleasant.
Anyway, as I stated above, we only use them for target practice right now. But I do plan to carry one once I get my permit. Not everywhere, but anywhere I feel the need, now that I'm educated on all the laws and am starting to get some practice with my own gun.
So do you own a gun(s)? What kind? Is it for work, play, or protection? I think it's an interesting topic, since I've read that quite a few of you on here carry guns by choice or have them with your job. I read that many of you are expert marksmen or instructors too.
(Note: This is purely a conversational and learning thread. Please, no judgements/arguments about gun laws, ownership, etc.)