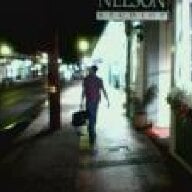 Joined

Dec 31, 2006
Messages

4,750
Re: Do you ever want to spend the holidays just with your SO
lambskin|1447041424|3947186 said:

Holidays bring out the worst in family dynamics. Simply put it excerbates the dysfunction. The Alpha relative is more demanding and high maintance, the passive aggressive one delays any obligation or commitment and the person(s) with the alcohol and/or anger issues has everyone on pins and needles both before, during, and after the holiday. Family fights on holidays make up family legend and are never forgotten. Financial hardship, illness, guilt, and cost of travel and presents, really do a number on folks. Expectations run high and for the most part are not met. Once you stop believing in Santa-game over. There is a reason we avoid the above; holidays are for families and if we do not follow the norm (whatever that is ) it makes our situation seem more dire and dysfunctional and even pathetic. To elucidate the obvious, there is no such thing as a perfect holiday or family. Some may be better than others but on the whole there is always stress and problems. So if you are able to limit exposure such as time and frequency and not spend vast quantities of money you may be able to get through it a little better. FWIW, I focus on my cooking and tell everyone that I do not need help in the kitchen. It is my refuge and escaping from the pack helps. I focus on the food and make sure the clean up is done right. I can join in when things are calm and exit when things get tense. I know that having a wonderful meal or a beautifully decorated house does not make a perfect holiday but I enjoy doing these things and I get comfort and satisfaction from doing these well. I try not to take things personally and have even made a game of noting-by eye contact- others' digs and negative comments with my BF. There is a lot of work, time,thought, and expense incurred for a day and then it is over in a flash. Only the memories-both bad and good remain.
Alpha relative
That's hysterical.
And you're so right - everything becomes "blown up".
I love your technique to give yourself something to do - I have a bit of anxiety during gatherings especially if there's some underlying discomfort and I do find that when I occupy myself with something it makes things less stressful.