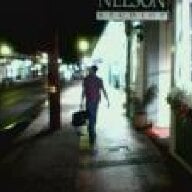 Joined

Dec 31, 2006
Messages

4,750
...and pets, of course.
It used to be such a given for me that of course, Thanksgiving, Christmas, New Years, we spend with family.
Whether with mine, or DH's, family.
I don't feel that way automatically any more.
In the last few years I've longed for a holiday at home, just with DH and the kitties.
But every year there's a reason why we feel we can't/shouldn't - somebody had a bad year, or got sick, or...there's always something that makes me feel guilty at the end.
There's no reason to not do holidays with our families - we don't get into squabbles, everything's fine, we get along, we have a nice time - I just don't...want to. I think part of it is like I've mentioned previously I'm getting more and more introverted as I get older. I need more peace and quiet, more alone time.
But of course family is getting older and who knows how many more years there will be of being able to even have the choice of doing family gatherings. So...there goes the guilt again of course.
Family is already starting to ask what we're doing and I am already feeling anxious about having to commit / answer. But I know if I don't answer I'll start to get hounded.
Do you ever want to spend holidays alone, even if you get along perfectly fine with your family? And if yes, did you ever actually do it?