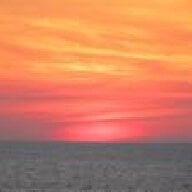 Joined

Sep 16, 2009
Messages

2,160
I sometimes worry that I'm the only one who gets frustrated with my husband. Everybody seems like the perfect couple in public so I wonder if I'm the only one who finds things about my husband really annoying. Some reassurance and shared stories would be much appreciated here!

My main issue with my DH is that he doesn't follow rules if he doesn't see a reason for them. Normally I agree when he says that there's no clear reason for a rule, but I'll just follow it anyway. He questions them and will sometimes disobey if he doesn't feel they're necessary. This drives me crazy! It comes up fairly often. He has parking tickets galore (and gets out of all of them because the police always gets the color of our car wrong on the ticket), a ticket for turning left when there was no left turns, and a citation for painting his office a banned color. There are also smaller things like checking out of hotel rooms half an hour to an hour late. His quirk also extends to social rules and many of you will probably remember my freak out in LIW about how he didn't see a problem with sleeping over at his ex girlfriend's house if he missed his train.

I love the guy and he's a fantastic husband, I just get frustrated that he questions everything when I would just automatically maintain the status quo.

I really needed a rant, plus I sometimes worry that I'm the only one who gets frustrated with their SO!