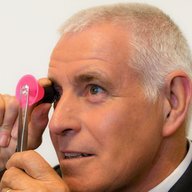 Joined

Aug 15, 2000
Messages

14,791
I am happy to debate this as there will be those who disagree with me.

However I feel it is unfair to ask vendors to provide ASET images for round diamonds when taking Ideal-scope images is easier for most vendors AND ASET images provide no real additional info for selection / rejection. Especially since many ASET images have no backlight.

The only advantage I can see is there is more pressure for more vendors to learn to take ASET images which are invaluable for fancy shaped diamond selection / rejection.