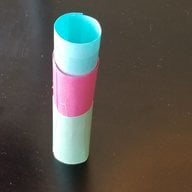 Joined

Nov 7, 2015
Messages

2,481
Return it if you can.

Having that said, I kinda understand why you were attracted to the diamond. It does not look flat. It has brightness and contrast. I thought it would be somewhat close to the ideal diamond. I did not expect it would have 65% table. The complementary steep crown and shallow pavilion angles, combined with short LGH, work. I think it is a beautiful diamond.

But you paid too much.
Plus, I would never buy a diamond with such old report. It is like buying a house based on 11yr old inspection report. It is possible that the diamond has minor damage or abrasion from 11yrs of previous ownership.