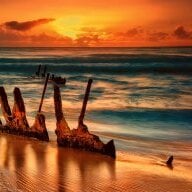 Joined

Aug 29, 2014
Messages

4,150
Re: DiamondPro Blog "Can't Recommend

Whiteflash

diamonds..."
kenny|1451934518|3970512 said:

iraweissman|1451932477|3970484 said:

Every day we receive emails from readers who have already chosen diamonds from vendors we are not affiliated with asking us if it's a good choice. In every case, if their choice is a better deal than anything we can find on an affiliated site, we will happily confirm their choice.

Doesn't that conflict with what the OP wrote?:

"I submitted an inquiry to DiamondPro for help choosing a stone. I'm looking for around 1.8 G, VS2 Round budget 18-19k. They immediately shot down my reserved stone at

WF

because they couldn't personally recommend buying from

WF

at all."

Instead of writing, "In every case ... " you should have written "In every case except for

WF

because we have reasons which we are going to keep secret ... "
Kenny, this is slightly clarified later in the response you quoted
Our experience with them, through our business relationship, though, gave us enough concern to not be able to recommend diamonds from them, or even confirm a reader's selection from them.
TBH I don't see why this is such a big deal. I'm sorry the OP was confused by the policies, but if they don't want to rec
WF
, they don't have to rec
WF
.