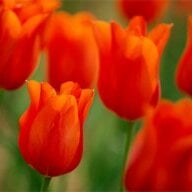 Joined

Dec 29, 2006
Messages

12,461
I love diamond studs and I'm deciding which style to get. I keep thinking that I'd get one style and then I change my mind. Over and over again. So, if you were getting studs, what setting would you get and why?

I'm not sure what the budget is yet, but I'd like something over .30 ct. each ear. I have those already and I'd like something more substantial. The potential budget is $2000 tops (setting and diamonds together). I'd be thrilled to get something for less though.

No matter what I go with, I've decided against screw backs. From everything I've read, they seem like a pain to deal with.