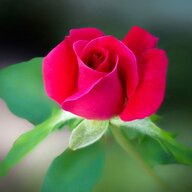 Joined

Nov 9, 2019
Messages

20
Hello,

I purchased a GIA triple X (report attached) assuming I was getting a beautiful diamond.
I don't know much about diamonds so I couldn't even tell you if it sparkles as it should or not.
It does look bright.

I recently used the HCA tool and discovered that my diamond's score was 4.2!
LIght Return: Good
Fire: Good
Scintillation: Good
Spread: Very Good
HCA Score Good - only if price is your main criterion.
Looks like size - AVERAGE

I'm disappointed because there is no way that I can return it or exchange it now.

I've been reading about 60/60 (steep/deep) and would like to know if its possible that my diamond is one of these.
On one thread (I can't recall which) my diamond's specs fell into the specs that were listed as a good 60/60 and then on another thread my diamonds stats were just out a smidge.

Can anyone tell me from the below GIA report if my stone may be a 60/60.
If it's a possibility that it is a 60/60, I will buy an ASSET scope and learn how to use it.

If it's not a possibility then, I may start thinking about finding someone who can re-cut it for me here in Vancouver which is kind of a scary thought.

Thanks for your help!