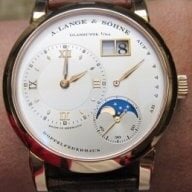 Joined

Apr 3, 2004
Messages

33,852
lexislexis|1307555241|2940849 said:

Yes, Luckycharms i did fell into their "tricks". So with lots of PSers are saying here, i don't think i will get it from my friend's uncle first i want some privacy, and second i don't need him telling me what is the best and what is not. I'm definitely not rich like them,

i am so sure i wouldn't have the money to get a D/E, IF

in my life as i rather spend on some other stuffs. I need to balance everything out. Not just on one diamond that will totally bankrupt me out.

Now i think i need to do more research on cuts and about light return. It is definitely a pain to read so many words in something doesn't seems english to me

And yes, some cultures are really love to show off without a proper education and acknowledge imo.
in case you change your mind..
http://www.briangavindiamonds.com/diamond/diamond-detail/?product_id=AGS-104044686014