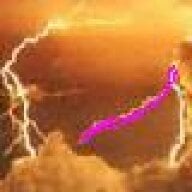 Joined

Nov 1, 2003
Messages

23,295
Something that Iv been thinking about is virtual facet size vs viewing distance.
Peter talking about virtual facets in the vid and Garry''s discussion of shallow stones got me thinking about it.

For example are larger virtual facet sizes an advantage in the longer viewing distance when mounted in pendants and earrings.
I do know that a well cut asscher when moved can send out a huge flash of attention getting fire, larger than pretty much any other diamond Iv seen.

As distance increases the eyes ability to separate fine details rapidly falls off.

2nd part of the question would be: virtual facet size and fire, it seems like the stones with large virtual facets Asschers, EC and oec mostly return fire but are not the brightest stones around.
Do larger virtual facets decrease white light return and increase fire?

3rd part and if I had DC working I would look into it:
What has the greatest effect on virtual facet size in the standard RB cut?
lgf% is one.
Does high crowns with shallow pavilions increase them?