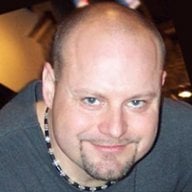 Joined

Sep 9, 2004
Messages

5,212
Note: "Symmetry" as graded by a lab refers only to meet point symmetry:
Meet Point Symmetry
(graded by labs)
A: Facet junctions meeting equally (seeing if the lines are clean and there is no misalignment).
B: The crown in relation to the pavilion (making certain all of the main facets are aligned - that there is no "twist")
GIA has concluded that there is negligible visible difference between VG and EX in symmetry and polish. They did find naked eyed experts who could sometimes detect lower symmetry in diamonds receiving Good or lower.
Physical Symmetry
(not graded by labs - measured by machines such as Helium, Sarin, Ogi)
1. Physical symmetry results from a detailed indexing of the facets (that crown and pavilion facets appear in their correct place on the 'clock').
2. Another aspect of physical symmetry is how precisely patterned and flat facets are relative to their opposites (that there is no shift in the azimuth). When a cutter "takes the facet" (polishes it) from one side or the other, rather than from the center it can cause an azimuth shift, resulting in facet "yaw."
3. The third factor is variation between crown and pavilion angles: It is acceptable to have some variation (subject to limitations) as long as opposite facets average correctly. Some might consider this as an angles/proportions issue, but it is directly related to physical symmetry, as the question here is opposite facet relations, averaging and resultant light interaction. For that matter, it has been observed that a slight variation in opposite angles can improve overall scintillation and contrast.
Optical Symmetry
(observable result of physical symmetry - can be seen in a Hearts & Arrows viewer)
Optical Symmetry is the observable result of overall physical symmetry, but is not an exclusive result of meet point symmetry (what the labs grade). Though meet point symmetry is physical in a way, the labs do not look at how each individual facet performs or interacts with other facets; They check the junctions and crown/pavilion relations. A stone can receive a grade of excellent/ideal in symmetry but may still have indexing issues (bottom clock in relation to the top clock), facet "yaw" and extreme variations in angle measurements. The only way to observe physical symmetry is through a Hearts and Arrows viewer (IdealScope / ASET also works for the crown view).
Further discussion on lab graded symmetry
in this article:
On grading the symmetry of a round brilliant cut diamond