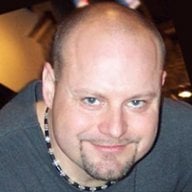 Joined

Sep 9, 2004
Messages

5,212
HEARTS & ARROWS
(a style of cut)
Hearts & Arrows is the term used for a round brilliant diamond that exhibits a kaleidoscopic pattern of hearts in the pavilion and arrows in the crown due to the precise physical symmetry of its cut. These patterns may be seen and photographed using a reflecting and magnifying device called a Hearts & Arrows viewer.
Just because a diamond is cut to traditional ideal proportions does not mean that it will have the Hearts & Arrows pattern. All pavilion main, lower girdle, upper girdle, kite and star facets must be in precise alignment with each other. If the cut of the diamond is even slightly asymmetric the pattern will be uneven or distorted. To make this distinction, Hearts & Arrows diamonds are sometimes called
"Superideals."
To acquire this level of patterning precision the cutter must sacrifice more rough material and put in more time than a regular round or a standard ideal cut requires. Logically, these diamonds come at a premium. A Hearts & Arrows diamond may not necessarily be more beautiful than a non Hearts & Arrows diamond that is cut exceedingly well. However, these "Superideals" are valued for their uniqueness and quality as the ultimate in cutting precision in the world of ideal diamonds.
HEARTS:
When viewed through the bottom or pavilion, a perfectly symmetrical pattern, consisting of equally sized and shaped hearts can be seen.
ARROWS:
When viewed from the top or crown, a perfectly symmetrical pattern, consisting of equally sized and shaped arrows can be seen.
IMPORTANT:
This level of "supersymmetry" is beyond what labs currently analyze and call
symmetry
on their grading reports (click for information on what labs currently grade). Therefore, a diamond could receive a grade of "Ideal" or "Excellent" in symmetry but the patterning could still be out.