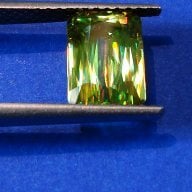 Joined

Sep 17, 2008
Messages

7,980
So this will be of interest to some of you. I just got this email today:
10 February 2021

Dear COVE Study Volunteer:

When you originally consented to be part of the study, you were asked to provide information about all of the medications you are taking currently or may have taken recently in the past including prescription medications, non-prescription/over-the-counter medications, dietary supplements, vitamins, and herbal medications. At this point of the study, we would like to ask you a couple of specific questions (below) about medications to confirm any history of your having received dermal fillers. In this study, there have been 2 events reported of facial swelling after receiving mRNA-1273 vaccine in participants who had a recent injection of a dermal fillers. For completeness, we are collecting information on any possible use of these treatments for everyone in this study.

In order to collect this information easily and in a timely manner, we are adding two questions about dermal fillers to your eDiary. Please answer these two questions in your eDiary when you receive them.


1. Have you ever received facial cosmetic injections, such as Juverdem, Voluma, Radiesse, Restylane, Botox or other?

2. Have you received a dermal filler, such as Juverderm, Voluma, Radiesse, Restylane or Botox or other for a medical indication such as migraine headache?

If you have any questions, please contact the study site. Thank you for continued participation in the COVE study.