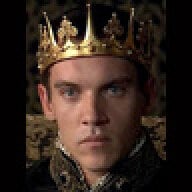 Joined

Jan 21, 2008
Messages

6,186
The stone was misrepresented and because it was misrepresented the contract to buy it is null and void. I don't know why some people have such a hard time understanding that the seller has an obligation not to misrepresent stones and to give full refunds when a stone turns out to have been misrepresented.

A very small group of PS posts are saying things like: you never could have bought it for that price, it was a fair price for something it wasn't sold as, something else that was represented as something else sold at a similar price, etc. Irrelevant points, all, to the contract Kelpie had with RH.

The seller didn't deliver what she said she would. "It can happen to anybody" is also irrelevant.

Give the money back, RH. The sale was contingent upon the lab saying the stone was what you said it was. The lab said otherwise. It's not your money to keep.