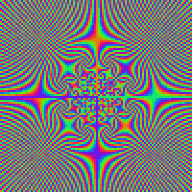 Joined

Nov 19, 2004
Messages

10,285
Date: 12/17/2005 2:17:16 PM
Author: solange



I still cannot get an answer to my question: Do certain stones which have been graded the standard way, face down, have properties other than cut that would make them face up 3 or more shades higher, particularly when mounted?

If certain stones have particular properties,other than cut which is very important to me, and I had a choice of several stones of excellent cut, I would want to pick the one that appears to be the best color in my price range and size requirement. The actual grade from the bottom would mean very little to me if it did not show at the top once mounted.

if there were some ornate properties other than cut that would make a stone face up 3 or more shades higher, there wouldn't be any case for cutting 'ideal' diamonds. body color is body color. the only thing that is going to change the way you perceive body color is:
1. cut
2. environment (including the mounting)
cut greatly influences perceived color. there is no question.
how many fancy yellows do you see cut as rounds? the numbers are very very slim for a reason. the cut and proportions used in rounds makes the perceived body color face up lighter than it is. for example, if you have two diamonds both of which when graded face down are 'z' color and one is cut as a round and the other is cut as a radiant, you will have something like a 'w/y' color round and a fancy yellow radiant face up. just as rounds can be cut to minimize color, radiants can be cut to intensify color. the only difference between them is the cut. add to that the environmental factor of the mounting and you can either further enhance the percieved color. nothing about the body color has changed.
i am amazed how bright well cut rounds of lower color face up. in most all lighting conditions i think many people would have a hard time telling between an i/j and an f/g when looking at them face up. however, the body color is usually fairly obvious when looking at them from the side. the setting would have a great effect at this point and can further effect the overall perception but the bottom line is a stone probably isn't going to be in only one setting forever and it may even be recut at some point. the only consistency is the body color. this is most accurately graded unmounted face down.