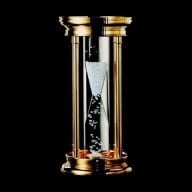 Joined

Nov 6, 2006
Messages

2,398
Hi Timmy! Sweet new avatar!

Congrats on the ring - I''m glad you switched to facetfire''s setting. That was an excellent suggestion Sharon. The lines are cleaner than the first MBondanza you chose, although that one was nice too. This one is a real stunner!

We are all waiting with bated breath for more pictures! From the first photo, you can totally tell how gorgeous the ring turned out. You must be ecstatic!