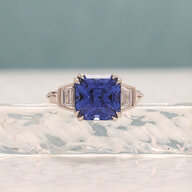 Joined

Feb 21, 2010
Messages

1,481
I need to back away from the buy button for a while but I had been pondering this stone and setting for a while and finally loss the will power battle.
It's a VS U-V Old Mine Cut 1.92 carat solitaire in one of Alex Parks' simple, classic settings. Full bezel to protect the thin, frosted girdle of old which I love. I've reset all my larger stones into bezels over the years - they feel very wearable and very protected from knocks and the like.
Is very simple, brushed/stone texture on a knife edge band.
Setting cut aside as a given (who wants a wonky, badly cut, loop sided rock!?) clarity is my bugaboo. Color can be all over the shop as long as a stone is clean and crisp.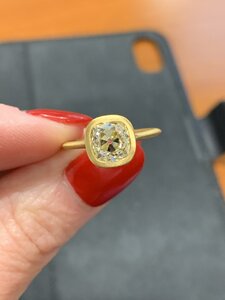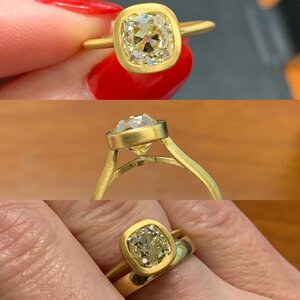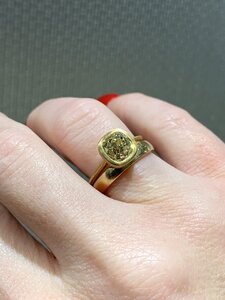 I can't wait to see this on natural sunlight or under the candlelit it was cut for all those years ago.
Had to share with all me SMTB buddies - it's just a wee bit different from the norm and I love it.
Last edited: