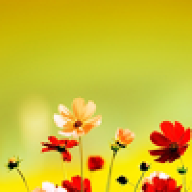 Joined

Apr 20, 2010
Messages

816
This is the first thread I've started on CS, but I lurk here all the time! Before I started lurking, I knew almost nothing about colored stones, except that they're gorgeous. I've learned a lot by reading over here, but still have so much to learn.
I posted yesterday on Antique & Vintage Jewelry, but I know it's a less active forum, so I thought I'd come over here and check with you all as well.
Here's
the topic over there.
I'll try to condense more in this post. I recently found myself in possession of my grandmother's engagement ring. All I knew about it was that it was a ruby (her birthstone), but it had been misplaced until recently. My dad passed away last year, so it meant a lot to me when we found it.
What I know:
My grandmother was born in 1895 (I'm only 27, but my dad was older when I was born).
She died in 1948.
She married circa 1918 or so (the ring has to date back at least this far).
It is set in 10k yellow gold.
When I first took a look at the ring, I was surprised at how pinky purple the stone was. I was obviously expecting it to be red red. How much can the color deviate before it's not considered a ruby? I know ruby is the red variety of corundum. I assume it was always considered a ruby, since that's how the ring was described.
Can any of you more knowledgeable people tell me anything about the stone and/or ring? I wanted to talk to the jeweler about it when I had it resized, but because of timing, I didn't get an opportunity and was in a hurry to be able to wear it!
Regardless of the details, I'm in love with the ring. It makes my heart full to wear something so connected to my dad and grandma (who I obviously never had the opportunity to meet). I just thought it would be interesting to see if anyone could tell me anything about it.
Last thing I'll say is that I hope to become more active in this forum as my interested in colored stones grows and I continue to learn! I'm planning to start my first colored stone project soon (I've purchased a red spinel and it's currently being shipped to me).
[The last picture is with my e-ring for size comparison - it's an AVC 0.71 G SI1.]