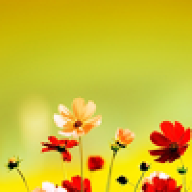 Joined

Apr 20, 2010
Messages

816
Let me start by giving a brief bit of family history. Although I'm only 27, my dad was older when I was born, and he was the youngest in his family. That means that my grandmother was born in 1895. She immigrated to the US from Ireland when she was around 18 or so. She married my grandfather around 1918 if I remember correctly. I know that she died in 1948 when my dad was only 16. He was very close to her, and he talked about her often throughout his life.
I lost my dad last year, which has been really hard. He had had Alzheimer's, and in his dementia, he had misplaced certain things. One of the things we couldn't find after he died was my grandma's engagement ring. All I ever knew about it was that it was a ruby ring. Rubies had a lot of family significance because it was the birthstone of my grandma and my dad. My dad's aunt was named Ruby as well. Because of that, I always wanted to buy a ruby ring to wear in honor of my dad and grandma.
This will sound weird, but at some point after he died, I heard about people asking their deceased loved ones to help them find something that was lost. I wasn't sure that I bought into it really, but I thought it couldn't hurt. I talked to my dad all of the time anyway. Well, shortly after I asked my dad for help, my mom found the ring in their house (along with a couple of other older pieces of family jewelry). So I thought that was interesting anyway.
My mom said if I wanted to wear it, I could have it and get it resized. So I had the ring resized today. Unfortunately, I had to run to the jeweler after I got off work to get there before they closed. They were pretty busy, and I wasn't really able to ask for their thoughts on the ring. I was able to have it sized down to a 6.
The ring is 10k yellow gold. I have no idea how old the ring is, other than that I believe they were married around 1918. Don't know if the ring was new then or not. I love antique and vintage jewelry, but sadly, I'm not at all knowledgeable about it. I was hoping to get your thoughts on it!
I was very surprised, because I was thinking it would be bright red. Instead, it is a very pinky red. It's always hard to capture the exact color in pictures, but I did my best.
Thoughts?
Oh and also, I have a couple of other pieces (a locket and a gold bracelet) that I was going to take pictures of as well, but my camera died. I'll have to do that sometime soon and post them.
(The last picture is for comparison with my e-ring, which is an AVC 0.71 G SI1).