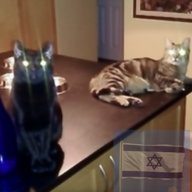 Joined

Jun 8, 2008
Messages

52,267
Does forgiving others for perceived wrongs against you come easy for you? Or do you tend to hold grudges?
I know forgiving is the healthier option compared to holding grudges as it can quite literally damage your heart and health.
Personally I can forgive as long as I feel the other person gets what they did and feels sorry for their actions. However if that person refuses to acknowledge the wrongdoing it is much harder. Though eventually I can let go of it but I cannot move forward in that relationship and so ultimately it ends my relationship with the person. However yes I can forgive when I feel heard and know the person is sorry. Then it is not a problem for me moving forward with that person. Usually.
No matter what though I work hard at letting the negativity in my heart go for my sake more than anyone else's.
What about you? Can you forgive easily? Does it depend on the other person(s) involved? Is it harder for you?
And can you forget? Honestly I don't forget. I'm like an elephant that way. I usually eventually forgive but I always remember. Though I can truly forgive it seems remembering is something I just can't help. It's funny because in most other ways my memory sucks.