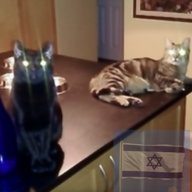 Joined

Jun 8, 2008
Messages

42,005
monarch64|1458653651|4009338 said:

missy|1458562659|4008841 said:

Monnie

, Please don't hold back. I am right there with you. And I'm pissed too. Should we forgive those big corporations and the government?

Hell NO. But we aren't going to let it eat away at us either. When it comes to the big businesses and government and politicians etc that type of dislike (IMO) doesn't hurt the same as personal issues but heck it still is messing up our whole country and world too.

Good for you for making a difference and doing what you can! I would love to find your food blog. Is there a way I can search for it that is not against the PS rules?

Hey Missy, I emailed Ella to see if I could give you some hints at search terms but she said it's a no-no. Sorry! Are you on Loupetroop, or FB?
Oh yes I am Monnie, good thinking! I will repost on loupe troop for you. Francesca is the photo I have there same as here. Thanks!
ETA:posted it on loupe troop under Other section.

I am also on FB..didn't even think of that.