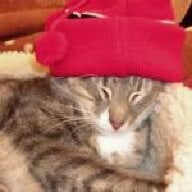 Joined

Aug 14, 2009
Messages

26,862
I do like the mikimoto clasp - but the main reason for the purchase is because having a miki item kind of takes the guesswork out of the equation for me (similiar to Going with

Whiteflash

). Otherwise I don't care for the brand name.

I got it from the real real which is supposed to authenticate items ? But you make a good point above about some believable fakes.

I just know I want a pair of pearl studs and a bracelet with smaller pearls ....with fab luster and quality. If you have any top contenders for me, I would be more then grateful
Yeah those sites' auth bites. Not in a good way. I honestly don't trust any of them at all. But since you aren't in it for the branding in this case it doesn't really matter!!
For the non-beater pieces...
If you have a Mikimoto AAA budget then I say go with Miki AAA. You get the quality without the hassle, just like you want, and you also get the brand value retention benefit.
If you don't have a Miki AAA budget then I would go to Takahashi for their best rather than settle for lesser at Mikimoto. It's a lot more work buying, but you can always ask for help here when you get some options. You seem to be very quality focused, and with pearls the more you look at them the more you see - it's very possible that a luster differential that you don't feel strongly about now (Miki's grades differ mostly by luster!) will irritate you in a year... Ask me how I know this