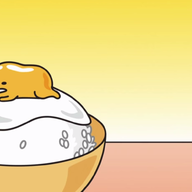 Joined

Aug 19, 2013
Messages

63
Went into Tiffany's a few days ago to try on different ring styles and settings. Now I can't seem to get the emerald solitaire I had tried on out of my mind. I equally love the sparkly brilliance a round cut has to offer as well as the understated elegance an emerald possesses. Decisions, decisions..
Heading to Los Angeles next week and will get to visit Victor Canera's office and take a peek at his collection of diamonds (yay!). It's either I go with one of his H&A/CER or purchase an emerald from James Allen and have Victor make me a setting. I would like to have 2 emeralds picked out in advance just in case this ends up being my final decision.
Looking for an emerald from James Allen between 1.80-2 carats, G/H colour, and VS clarity and above. I prefer a L/W ratio of 1.25-1.35 with obvious cut corners. Budget is $15K.
What are your opinions of these 4 that I have picked out so far? Thank you in advance!
https://www.jamesallen.com/loose-diamonds/emerald-cut/2.08-carat-h-color-vs2-clarity-sku-6035167
https://www.jamesallen.com/loose-diamonds/emerald-cut/2.01-carat-h-color-vs2-clarity-sku-5759769
https://www.jamesallen.com/loose-diamonds/emerald-cut/1.80-carat-g-color-vs2-clarity-sku-6348931
https://www.jamesallen.com/loose-diamonds/emerald-cut/1.90-carat-g-color-vvs1-clarity-sku-6191014