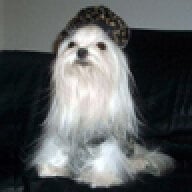 Joined

Dec 10, 2004
Messages

7,007
My friend is thinking about buying a used T&CO engagement ring. I remember reading a lot about this but I can't find any of the threads now. In particular, can anyone locate the thread where someone bought a T&CO ring from eBay and used some certificates then T&CO replaced the setting and gave her back the original?

Anyways, if not ... can anyone help out with the following questions?
1. Can the ownership name be changed?
2. Will T&CO resize the ring if not the original owner?
3. Will they polish and "make new" the ring?
4. Can the reports / paper work be refreshed?