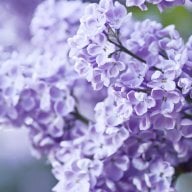 Joined

Aug 31, 2005
Messages

9,490
Date: 2/27/2009 7:00:01 PM
Author: trillionaire

Sex is very personal, it's not one size fits all. And it is very possible that people who are saying that they did it without negative ramifications ARE telling the truth of their experience. It's not an excuse, it's THEIR story. I'm not really sure how that 'proves' your point.
I agree, trill. People mature at different rates- when should the 'appropriate' line be drawn? When the little bird has left the nest? Twenty? The wedding night? People have careless sex at all ages and maturity levels.
Date: 2/27/2009 9:25:51 AM

Author: HollyS

Yes. The whole 'I did it as a kid, therefore it's the right thing to do.' To which the only proper response is, thank you for proving my point that too many children are deciding what is best for themselves. Extensive planning on the part of the child doesn't make 'doing it' okay. Maybe it just means that whatever their parents say isn't important to them, since after all, it's not a 'moment of passion' if you plan for it. And all the planning in the world doesn't prevent an 'oops' baby.
All the planning in the world doesn't prevent an 'oops' baby? Of course it does. If you mean no method is 100 percent, you're right, but
a
method is better than no method. Abstinence is better than sex with protection is better than sex without protection when it comes to preventing teen pregnancy, but not all teens are going to remain abstinent until adulthood just because Mommy said so. That's reality. So what's the next best option?
This is another discussion with no end, so again, I'll say not one of us has the
single
correct answer. We've all shared what we'd do to try to prevent teen pregnancy, and that's the goal, is it not? Different methods will work for different teens, and when it comes down to it, you've got to do the best you can as a parent and try to keep your teen happy and pregnancy/STD-free while hoping other parents do the same. The end.