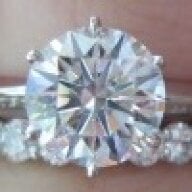 Joined

Jan 29, 2007
Messages

5,497
Subtitle: Sarah Palin is a creepy control freak.

Did anyone else see the interview? I actually liked Bristol, and thought that she seemed like she''s keeping it together pretty well for an unmarried 18 year old with an infant. I loved it when she said that abstinence is "unrealistic" for teenagers. I bet that she (and Levi) wish that someone had taught them about condoms or other forms of birth control. She said that she really wished that she did not get pregnant at such a toung age.

Right before Greta got her to elaborate on how stupid abstinence-only education is, Sarah Palin unexpectedly busted into the interview, which Bristol didn''t look that happy about, and totally took over. She cavme off as being really creepy and controlling. I feel bad for all of her children.