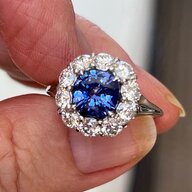 Joined

Aug 18, 2013
Messages

7,097
(ETA Just to clarify before I start - being an Australian, living in the US, my birthday is a 2 day event. Technically, it's on June 20th - tomorrow. But today in Australia, where I was born, it's already June 20th and my birthday. So if you want to be accurate, you'd probably have to say my birthday is today - but on a different date. Consequently, we start celebrating today, but most activities are happening tomorrow. So - now that you're all up to speed....)
Well, last week I was supposed to be in Paris. Tomorrow I was supposed to be in Hawaii. As it turns out, I'm still in Massachusetts and one day out of hospital. So it's fair to say, things didn't turn out the way I had hoped.
However....
I'M STILL HERE!! Yaaaaaaaaaay!
And I surpassed my parents by living till 60. I have people who love me. I am spending my day (today) with my husband, my afternoon (tomorrow) with a wonderful friend eating some awesome food, I'm Zooming with a bunch of people I love, and I am surrounded by diamonds! So really - could it be much better than that?!
After a rough road for the last 18 months, I am one very happy girl. The sun is shining, the sky is blue-as-blue, the birds are chirping, my house is clean, my dogs don't need a bath...life is good!
And today I went to Fedex and picked up a delivery with my name on it! Photos will take me a few minutes, but here's 2 things to give you a small lead in....
1) This is a repeat of my gypsy ring with a slightly larger OEC in the center, and 2 10pt AVRs either side. The sides are E color and the center is an F. LOTS of platinum in this! Tiny diamond in the back set in a starburst pattern. Kapow!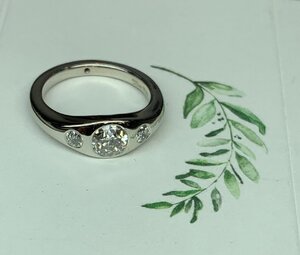 2) And this is my new 5+ctw diamond and platinum bangle, made to match the one I had made about 4 years ago, I think. So now - 10+ctw and a bunch of sparkle on my wrist! The new one is from my wonderful friends to soften the blow of my 60th birthday and they went all out to make it clear they're glad I'm still here!!
But - let's be honest - the BIG one is still coming....
Last edited: