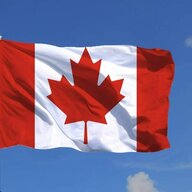 Joined

Feb 2, 2011
Messages

2,496
Don't be scared

@Begonia

. I have something similar that showed up on an abdominal Ultrasound. It was a thickening of the ureter and also an

extra

ureter IIRC and something weird in the kidney. I saw a urologist for it and she repeated the US (did not recommend a biopsy at that time) and she said it is most likely nothing and not to worry. I was supposed to go back for a follow up in 2020 but of course we all know Covid happened and so I didn't make an appointment for that follow up. I will go for the follow up probably next year. But in any case I was not alarmed as she told me that it is not uncommon to have that. So please try not to worry too much and good luck with your biopsy. Sending you well wishes and gentle (((hugs))).
That does give me confidence
@missy
!!
I have anxiety, that manifests with heath issues. Big time. Reading that has helped, as I'm not turning to Dr. Google, and the urologist said little on the phone