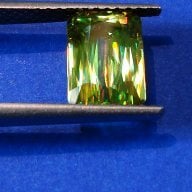 Joined

Sep 17, 2008
Messages

7,977
@missy
Lots of hugs to you! If you're going to be an advocate on your own behalf, better to have someone that works with you than against. So it makes me happy that you're taking these steps. I don't think you will regret them. Women get the short end of the stick much of the time. Our docs don't really hear us as they should, especially gyns. If you feel like crap you do. and those lab numbers scale so freaking weird. what might be normal is not normal for you.
For me its now just refining but also dealing with some blood glucose issues which probably won't be an easy fix.
But most days I actually do feel pretty good. Thankfully if I DO wake up at 3am, I can always go back to sleep easily. When my estrogen was in the toilet, that was something I could not do.