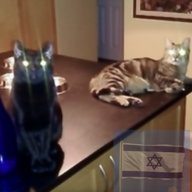 Joined

Jun 8, 2008
Messages

46,368
Hi Missy:

Ooo this is probably not going to be easy or even simple. with Compounded, like with anything thats handmade. they can be off by a certain % each time its made. Even though they use a recipe its just the way it goes.

With non compounded you should be able to get a minimal expected dose, but you're right, it will be pricey. . the issue is that with creams and gels, they are depending on how much you put on and where, if you're putting them on under clothing, is it rubbing off on the clothes, etc.... I could never get where I wanted to on the cremes and moved to tablets. While everyone will not do well on them, I personally feel if you do not have markers for getting blood clots, then you'll be fine with a tablet. Remember its not a one size fits all.

The breakthrough bleeding is

If you go with an injection for T, cyprionate is what I know thats available in the US and what I use. I think there's various kinds I just don't know which ones. And I had an issue with T creme. (maybe the base). 10ml /week is low but might be a good starting point to work from. Also If your T was at zero, and now at .22, then you're moving the needle but you're going to have to use more, point blank. is it converting enough with a creme? sounds like possibly not! Some women also take DHEA (I take 50ml daily) but also depends on how sensitive you are to it and it can convert to T for many women (not a lot but some)

I personally won't do high T for me small amounts are best anyway considering my medical history.

On my last test, my T was low but also, my Vit D was low (lower than it should be!!) And Serum Ferritin is high (like really high) so I got something going on but who knows what....
Thanks
@Arcadian
yeah nothing is simple. Just another puzzle to try to figure out without harming myself in the process. I am also converting the Estradiol to way too much Estrone so just another complication. I cannot do DIM because my estradiol isn't high enough but oooh that Estrone.
I agree with you that I do not want to do much T...just enough to get me to a decent bone healthy range. Nothing crazy. As for oral E I cannot do it as I have a mutation that makes me prone to blood clotting. Or else yes I would definitely try that route. So for me it's gels or creams or injections which I would consider for E as I have read it is a very stable way to go.
I just hope the breakthrough bleeding stops...it's been over 6 weeks and we don't have any answers yet. I might have to endure an invasive biopsy but not rushing into it just yet. Hoping the change to Estrogel will stop it. Just waiting on the pharmacy as they don't have it in stock and had to order it. I cannot imagine trying to get three bottles of this a month but if it works it will be worth the expense and energy. But if it works is a big if.
Why aren't you doing E injections if you don't mind me asking since you are already doing T injections...just trying to evaluate all my options and I want to know the good, the bad and the ugly. :/
As for you...If your serum ferritin is high you probably know that indicates inflammation. Do you know your iron profile? If your ferritin is higher than your total iron definitely inflammation. I find Astaxanthin helpful for bringing down inflammation. 12 mg a day.
As for D I like mine around 60 but there are so many different schools of thought. I was taking D before it was popular to take it back in the early 2000s. I take it with a high fat meal and it gets absorbed pretty well so far. You probably know this already I am sure but D3 and take it with a high fat meal. General rule of thumb for every 1000 of D3 you add you increase your blood levels by about 10 ng/ml. Approximate rule of thumb and of course test and retest to make sure you aren't going too high. I take 5000 D3 daily to maintain 60 ng/ml.
Thanks again for your help Arcadian. Good luck to you on your hormone (and beyond) journey.