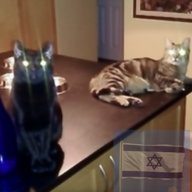 Joined

Jun 8, 2008
Messages

44,854
Just exploring this topic and I know nothing about it.

Are there any PSers who are taking bio identical hormone replacement therapy who are willing to share info with me? I am way past the beginning of menopause (6-7 years post) and not sure if it is too late and not sure this would even be a good idea for me since I never did well with taking bc pills so not sure I would tolerate BHRT. But I am curious and want to find out as much as I can about this before I find a knowledgeable doctor (gyn, endocrinologist?) who might be wiling to treat me with BHRT.

I did a search here and came up with a few old posts.

Anybody willing to share and help me navigate this topic? Thanks.