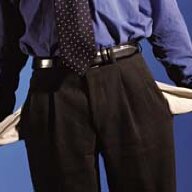 Joined

Feb 20, 2009
Messages

53
Hello all,
Well i have learned

a lot over the last few weeks and its time to buy a ""small"" diamond. Im looking for
G or H or I in color ** added I, color **
VS1 or VS2 in clarity
Round
Best cut available as i think its the most important part of the diamond.. i want that sucker to sparkle.

Size.. between .45 to .51
my short story is my wife to be and me were in a store, she saw a HOF diamond in .38 and loved it. I don't love the price for that size (it was $1990

) So i need the closest Diamond i can find within a thousand dollar budget. She was in love with the sparkle of the HOF diamond.. from every angle it was on fire.. I really like the the Hearts and Arrows but im open to ANY and all suggestions.
I will buy from an online vendor wednesday and i will most likely pick the best diamond suggested here in this very thread.
In your own opinion who would you buy from
James Allen
?
WF
?
Blue Nile
?
Buying something like this sight unseen is pretty hard to do. ..
In closing let me say that im Very POOR hahahaa.. I really can afford only 1000.00 as im helping MANY family members lately pay bills. I can not save up any more money for a nicer diamond as more and more people ask for help. Family is family. Even though im engaged to my GF it just does not seem real yet as i did not give her a diamond. She says its not a big deal but its really driving me crazy.
Thank you all in advance.
ATM