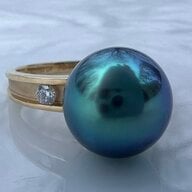 Joined

Jan 14, 2004
Messages

1,432
Totally agree. Coati, you just gave me some ideas for picturing some of my loose stones. I'll get my playmo princesses to work!
In case anyone cares to know. The bunny in Coati's avatar is from an Easter set by German toy maker Playmobil. Playmobil is a high quality plastic toy manufacture that was first introduced in early 1970's. Playmoil builds only miniature figures and related building/items for different themes. It has been my obession (other than gem stones) - maybe for Coati too?
If you are interested, here is a link to
the official site.
Date: 2/18/2009 9:37:45 PM
Author: mochi
OMG, Coati, that's just way too cute!!