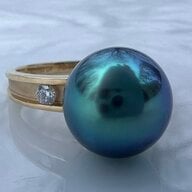 Joined

Jan 14, 2004
Messages

1,432
First and for most, let me say that EVERY SINGLE AVATAR (personalized) is BEAUTIFUL!!!

Now just for some fun I want to single out a few avatar that fascinates me, and please feel free to add yours to the list.
(Listed in NO particular order)

tourmaline_lover, yours is pretty and scientifically correct!

coatimundi I am a Playmobil collector so I totally appreciate yours!

Babyblue033 Being a cat lover I have to say that your kitty is most precious!

innerkitten You have the most precious ''gem'' from your ''collection''!